3D Printing | 3D Design | 3D Crystals | Custom Lenticulars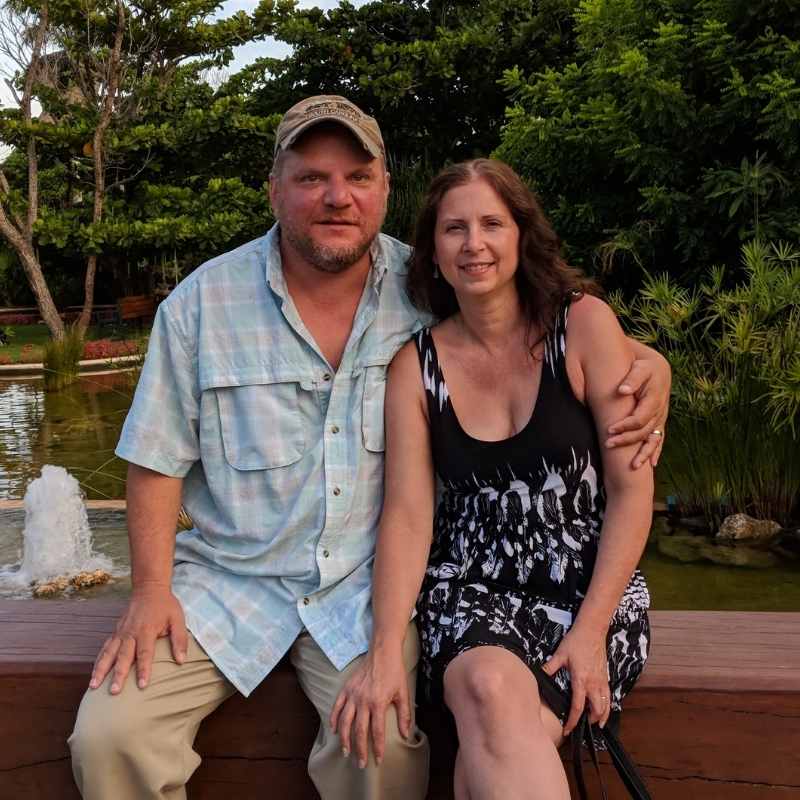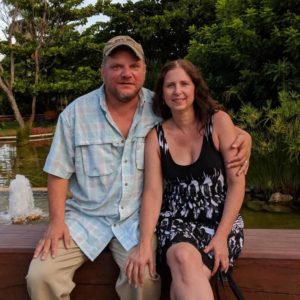 3DReactions® is a 3D Printing, 3D Design, and Lenticular printing business located in the beautiful rolling hills of Pennsylvania, serving both businesses and customers alike. Our passion is to innovate and bring new products to life with our expertise in 3D Printing, 3D Design, and Lenticular Photography. Our goal is to create unique and amazing personalized products that can't be made with traditional manufacturing and printing methods. We do everything from 3D Design and Modeling to creating amazing Custom Lenticular Pictures from your photographs!
With a passion for new technology, John, along with his wife Dana Majersky, started JODA Enterprises LLC to explore business models for a 3D Printing and Scanning business. Four years later the brand 3DReactions® was born. The focus of 3D Printing for 3DReactions® was to place an emphasis on how 3D Printing can rapidly create things like replacement parts for products that are broken and no longer supported by their manufacturer, or parts that the supply chain can not support. Sound familiar? As a practical matter, this scenario tragically played itself out during early days of the COVID-19 pandemic where PPE was in short supply and an army of makers stood up to fill the void. 3DReactions® was proud to have done our part early on in the pandemic. We donated equipment to help other makers, donated hundreds of face shields, offered hundreds more face shields at deep discounts for our medical workers and first responders, and made hundreds more face shields for customers and medical professionals all over the country. 
3DReactions® early focus was on 3D scans of people utilizing kinect style scanners and moving later on to photogrammetry scanning. 3DReactions® created the ability to scan a human being in under a second by snapping 70 simultaneous images using a cameras array created with Raspberry PI with 8MP cameras attached to them. These 70 images could then be stitched together using special software to create a 3D model of a human, pet, or other large objects. When the pandemic hit in 2020 we decided to end 3D people scans as a product, partly for obvious reasons, but also because new capabilities have really eliminated the need. Most of what we used to scan we can now do more efficiently with 3D modeling, including for people. 
As time marched on, 3DReactions® expanded our product line soon after our launch in 2016 to incorporate custom lenticular printing to our product capability. If you ever reached the end of a cracker jack box and found one of those tilting photos prizes, that is a lenticular picture. Lenticular pictures either flip from one image to another as you walk by or they can create the illusion of depth in a 2D photo. After reading and seeing how far this technology has come, 3DReactions® started to introduce flip pictures in 2016 then added 3D effect in 2017. Over the years we have continued to improve this technology and as recently as 2020 have added new printing capabilities that have dramatically improved the quality of our products. We will continue to innovate in this space by combining lenticular and 3D printing technologies, as well as frames and lighted lenticulars. 
In 2018, 3DReactions® added 3D Crystals to our line of products and they continue to be popular as keepsakes or memorials. These amazing crystals are created using just a single photograph. The said photograph is converted into a 3D model. And finally, a subsurface laser engraver (SSLE) is used to engrave the 3D model into the crystal. SSLE technology uses a "Green" laser with very short wavelength of only 532 nanometers, or half the wavelength of a typical fibre laser. The "Green" laser focuses the laser inside of the crystal cube to create tiny fractures, sometimes referred to as "Bubbles",  they are basically little tiny pockets inside the crystal. Repeat thousands of times and place each bubble precisely and you can create stunning 3D images inside of a Crystal. 
We are small but mighty. We like to say that we are customers too and we treat all of our customers accordingly. Whenever confronted with a challenge, we always ask the question "If I were the customer, what would I want?", and then that is what we do. That goes for everything from how we interact with our customers, to creating new products, to resolving issues. We are compassionate people who love what we do and always take the very best care of each and every customer, read our reviews here to see what our customers think of us. 
As former travel executives, we both have a passion for travel and we use many of our travel pictures in our own products so we thought we would share a few. You will find some of these images below in our samples as you peruse our site. We hope to see some of you soon:)
Sunflower Fields - Pennsylvania
Here are just some of our amazing reviews
Frequently Asked Questions
Here are some answers to the questions we receive the most about our services.
If we missed anything, please do not hesitate to contact us. We'll be happy to help